Automatic Rising Bollard
Milita HB-HA301
PAS 68 & IWA 14-1
Impact test video by 7500kg truck travelling at 48kph
ZERO Penetration
SINGLE BOLLARD TEST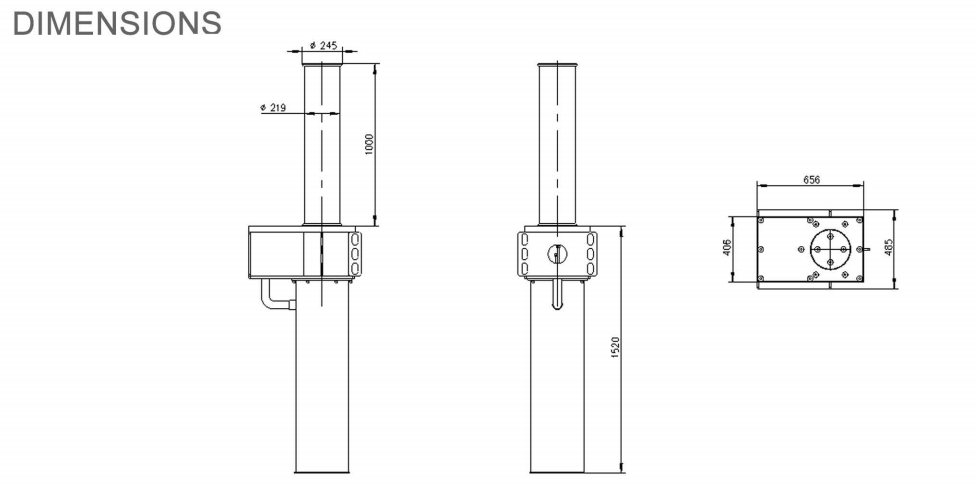 K4 M30 Automatic Rising Bollard
ZASP New Arrival Product in the early of 2023 Milita HB-HA301 Automatic Rising Bollard. This advanced bollard is designed to offer the highest level of protection against terrorist attacks and unauthorized vehicle access. It is certified with Anti-terrorist grade hydraulic automatic bollard HB-HA301 SINGLE BOLLARD CRASH TEST PAS 68 & IWA 14-1 K4/M30 by 7500kg truck travelling at 48kph, ZERO Penetration, ensuring that it can withstand even the most powerful vehicle impacts.
The Milita HB-HA301 is ideal for use in areas that require a high level of security, such as government buildings, military bases, and airports. With the ability to perform up to 2000 cycles a day, and a service life of almost 300,000 cycles, this bollard is capable of handling the most frequent usage. It also features an impressive impact energy destruction of 2000000J, which provides maximum resistance against any attempted vehicle intrusion.
This model type bollard is installed in single unit or multiple units with an external power unit or internal hydraulic station (2 options) with PLC system, connected via the hydraulic hoses.
This type of equipment is installed at some sensitive location to prevent unauthorized vehicle access to secure areas and to provide the highest level of anti-terrorism protection, such as military base, government, commercial center, energy plants, jails etc.
Specification
Product Dimension: 656mmL*485mmW*1520mmH
Diameter: 219mm±2mm
Depth: 1520mm
Height Above Ground: 1000mm±3mm
Anti Crash Grade: IWA 14-1 & PAS 68, 7500Kg/48Kmh
Bollard Material: Q345 Carbon Steel
Basement Material: Q235 Carbon Steel
Surface Treatment: Hot-dip Galvanized And Powder Coated
Movement Principle: Hydraulic driving
Cylinder Finish: ADG Anti-Corrosion Colors
Supply Voltage: AC 380V+10% 50Hz/60Hz
Protection Class: IP68
Manual Emergency Lowering: Built-in Into the Bollard, EFO with extemal HPU
Hydraulic Unit: 3.000.000 CYCLES