Installation drawing of drain mode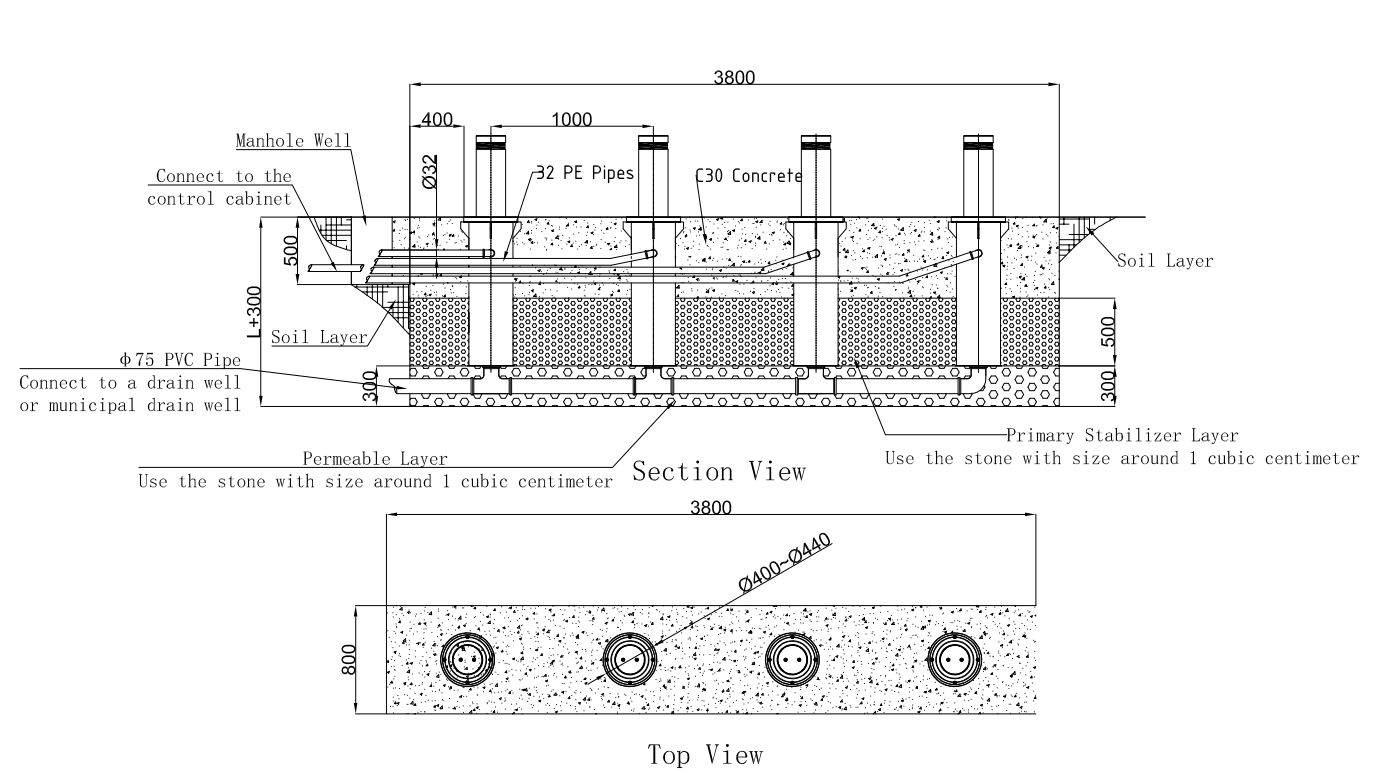 Installation drawing of water seepage mode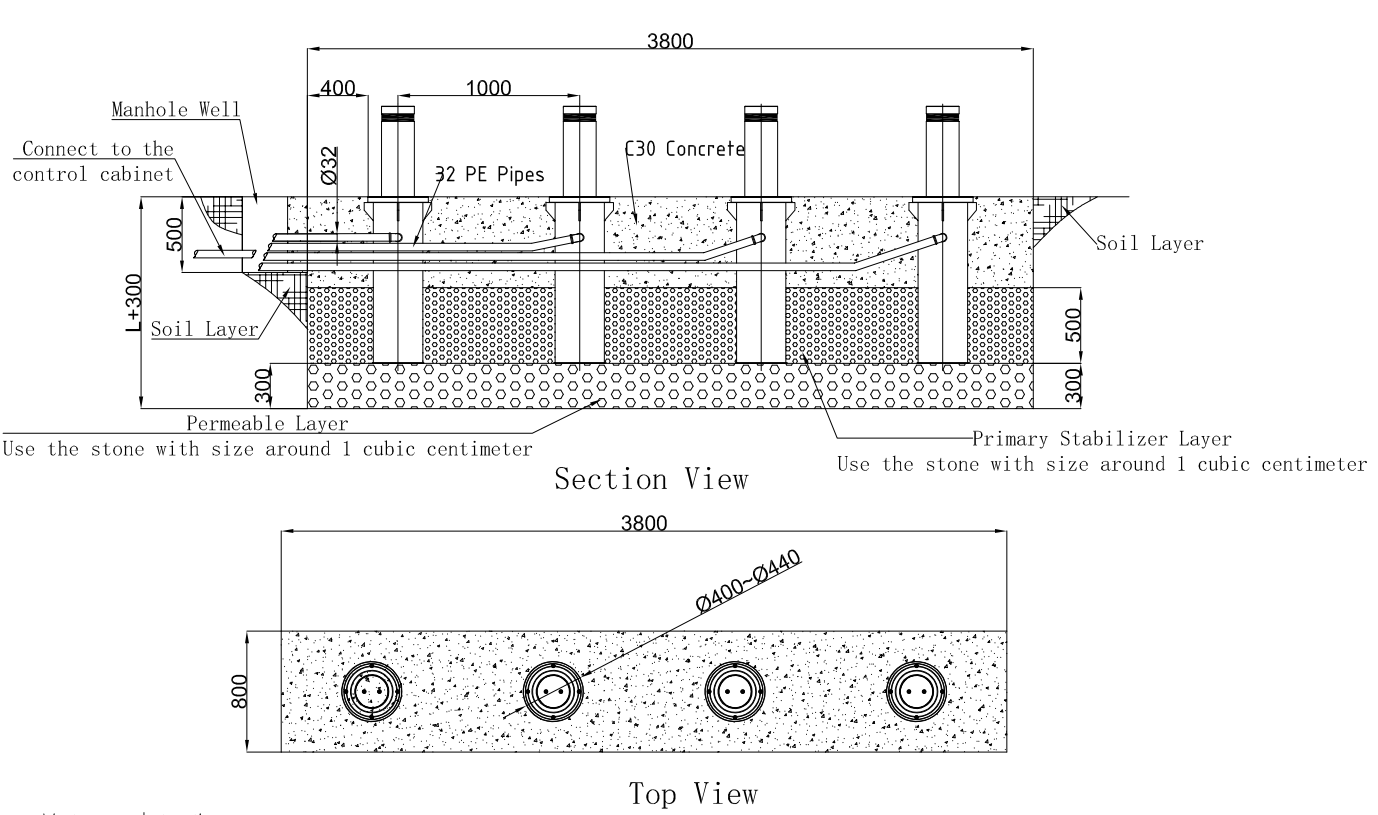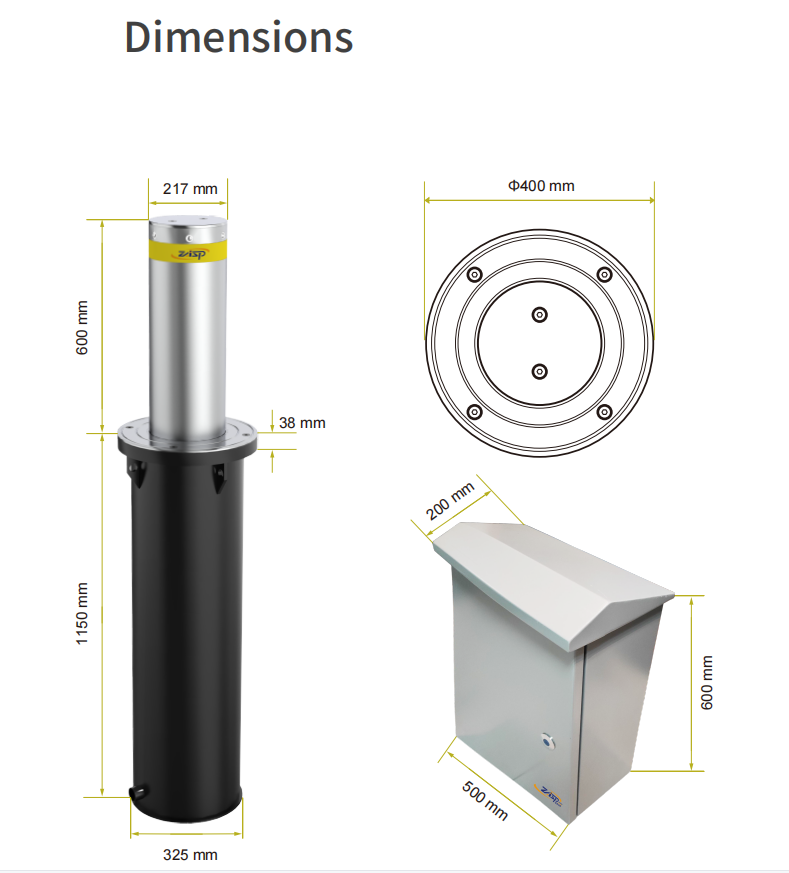 ● Dimension: φ400×1150mm
● Bollard diameter: 217±1mm,customized for 271mm diameter
● Bollard thickness: 6±1mm
● Height above ground: 600mm, customized for 700-800-900-1000mm height
● Rising time: 3.8s
● LED light: Yes
● Protection level: IP68
● Working temperature: -40℃ ~ +70℃
● Material: 304 stainless steel, optional of 316 stainless steel
● Color: customized
Hydraulic Automatic Rising Bollard HA101-600 is automatic barrier system for to control traffic. Bollards integrated hydraulic ram inside, compare to traditional rising bollard with hydraulic power unit, have easy installation, save budget, after-sales easy maintenance several advantages, connect with control system and main power could work then.
HA101-600 automatic bollard cylinder material is 304 stainless steel , assure corrosion and rust resistance. Cooperated with SGS company, automatic bollard passed series of performance tests to guarantee bollard stable work ability, including continues 5000 lifting test, IP68 water proof and dust proof test, temperature test etc.. According to different types, equipment lifting time could range from 3 until 5 seconds. With emergency release system, power outage or other emergencies, can be artificially lower, release vehicles.
Automatic rising bollard is suitable for high-frequency, high-security vehicle access places. Applied to the district, pedestrian street, parks, scenic areas, schools, fire exits, squares, car parks and other areas.